FRP Assembly Parts- Guardrail, FRP ladder Railings(FRP Railings),Fencing Systems ( Fence Net),Work Platforms,FRP Hand rail
FRP platform guardrails composed of FRP grating, pultruded profiles and molded connectors are widely used in chemical, marine, electric power engineering and other occasions.
Product features:
● Corrosion resistance: FRP ladder has excellent corrosion resistance, and can withstand different degrees of acid, alkali, organic solvent, salt and other gas and liquid medium corrosion, not easy to rust.
● Light weight and high strength: FRP profiles formed by pultrusion process have very high glass fiber content (more than 60%), which makes its unidirectional specific strength and specific rigidity quite prominent. The density of FRP is only about one fourth of that of steel. It is light in weight and easy to handle,thereby reducing the transportation costs.
● Fatigue resistance: the FRP ladder has high fatigue resistance,allowing repeated bending without permanent deformation.
● Bright color: the color of FRP ladder is added in the production process of the profile without paintting. It has a good visual effect and has a certain warning effect.
● Anti-aging: FRP ladders are made of high quality pultruded FRP profiles. The service life of the product can reach more than 20 years. In addition, UV resistant agents are added to all pultruded FRP profiles in order to obtain the best anti-ultraviolet effect.
● Easy maintenance: the pultruded FRP ladder is made by mixing pigment into resin. The color of the product can be randomly adjusted according to customer requirement. It is not easy to fade, does not need paint maintenance and has self-cleaning function.
● Excellent electromagnetic performance: FRP ladder has excellent electrical insulation, no electromagnetic properties and electric spark, and can be used in equipment areas with conductive danger and sensitive to magnetism, as well as inflammable and explosive places.
● Work Platforms
● Fence Net
We could not find any corresponding parameters, please add them to the properties table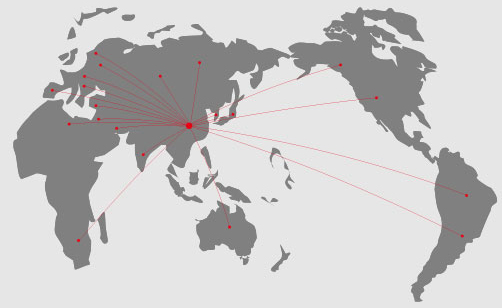 Jiangsu Fiber Composite Co., Ltd.
Tel:+86 -025-86798609
MP:+86-139-0518-7818
Web:www.jsfiberwell.com
Mail:alex@jsfiberwell.com
P.C.:224700
Add: No.888 High-tech Hydraulic Technology Park, Center Road,
Jianhu, Yancheng, Jiangsu, P.R.C.
Jiangsu Fiber Composite Co., Ltd. Nanjing Branch
Tel: +86 -025-86798609
MP +86-139-0518-7818
Web:www.jsfiberwell.com
Mail:alex@jsfiberwell.com
P.C.:210012
Add: Room G-712, Zendai Himalaya Centre, No 10 Minzhi Rd, Nanjing, Jiangsu, P.R.C.
中国
韩国
韩国
韩国
韩国
韩国